Arven frå Løypemøtet på Ofte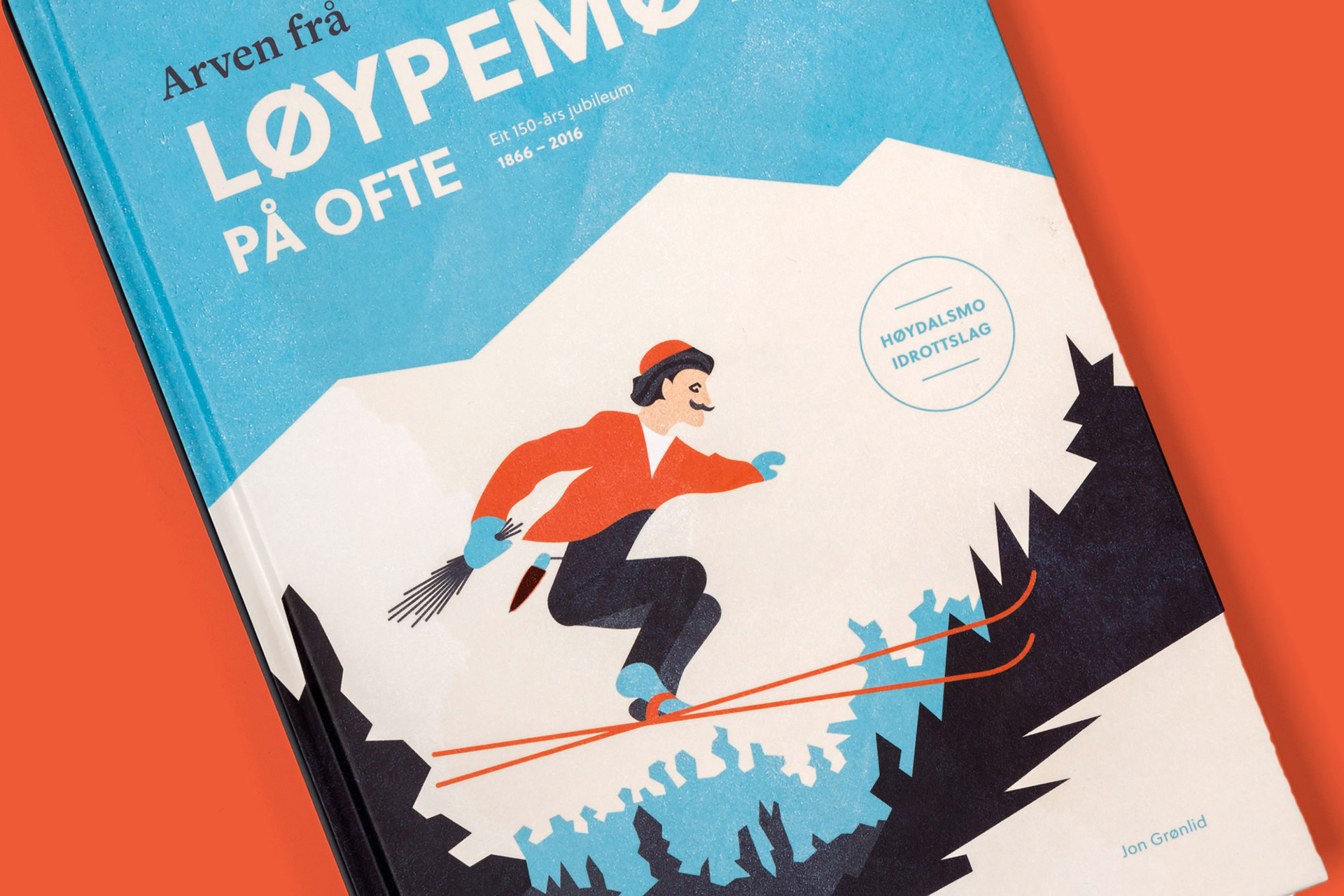 A book made for the 150th anniversary of an remarkable event in ski history. Some believe ski sport was born in Ofte, at least they believe the very first ski event took place there.

I wanted to make something that reminded people of history, hence the vintage look. The cover illustration is based of an actual old stamp of the ski jumper Sondre Norheim from Ofte. The colour palette is inspired by the Norwegian flag.

To make the content more interesting, short quotes are rendered on the side of the body text. This technique was inspired by magazine design, and makes for an engaging look.